P -Shocks®: The most advanced treatment for Peyronie's disease and Erectile dysfunction in London

P -Shocks®: The evolution of the P-Shot procedure. P-Shocks® was invented by Dr Fabio Castiglione, who was awarded the European Society of Sexual Medicine Award of Excellence in 2022.  
P-Shocks® IS NOT the P-Shot !
Dr Castiglione first introduced stem cell treatment for ED and Peyronie's disease in 2013. Since then, he has developed more cutting-edge regenerative treatments for erectile dysfunction, eventually inventing the P-Shocks® protocol.
P-Shocks® is a bespoke treatment protocol for erectile dysfunction or Peyronie's disease in which the patient receives a combination of shockwave therapy, specific medications, supplements, vacuum pump therapy and platelet-rich plasma (PRP). The P-Shocks® protocol is tailor-made for each patient based on his comorbidities (for example, diabetes or hypertension) and his level of erectile dysfunction or penile curvature.
P-Shocks® combines treatments in a specific order and at precise intervals based on each patient and their condition. The 2022 European Guidelines for Sexual Health have approved all the constituent parts of the P-Shocks® protocol, apart from the use of PRP, which is still considered experimental.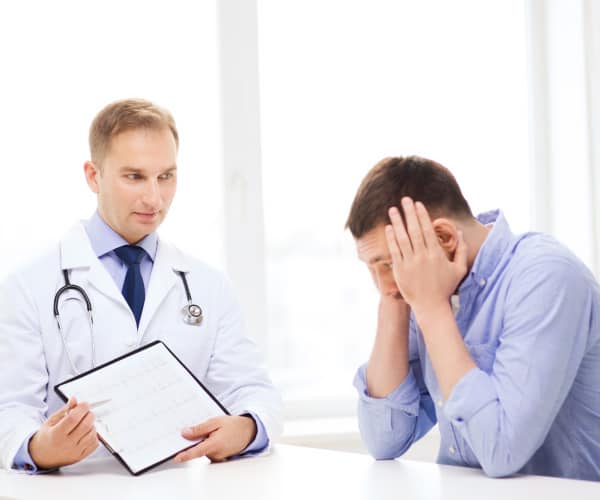 PENILE FIBROSIS AND ERECTILE DYSFUNCTION
Organic causes are responsible for up to 80% of cases of erectile dysfunction. These are mostly related to disorders of the blood vessel, whereby the blood does not circulate appropriately or where normal blood flow is limited by obstacles. Reduced blood flow can cause penile fibrosis and, eventually, erectile dysfunction that can be irreversible.

Penile fibrosis leads to persistent damage to the erectile mechanism, even after the primary cause has been resolved (for example, after diabetes treatment is started and the glucose level is under control). When the elasticity and compliance of the penis are reduced, filling with blood will no longer result in a hard erection. Thus, penile fibrosis can cause ED treatment to fail, mainly because, once established, it can become a permanent condition.

Nitric Oxide (NO) is an endogenous molecule naturally produced by our body with powerful antifibrotic activities. NO is one of our body's primary biological weapons against fibrosis.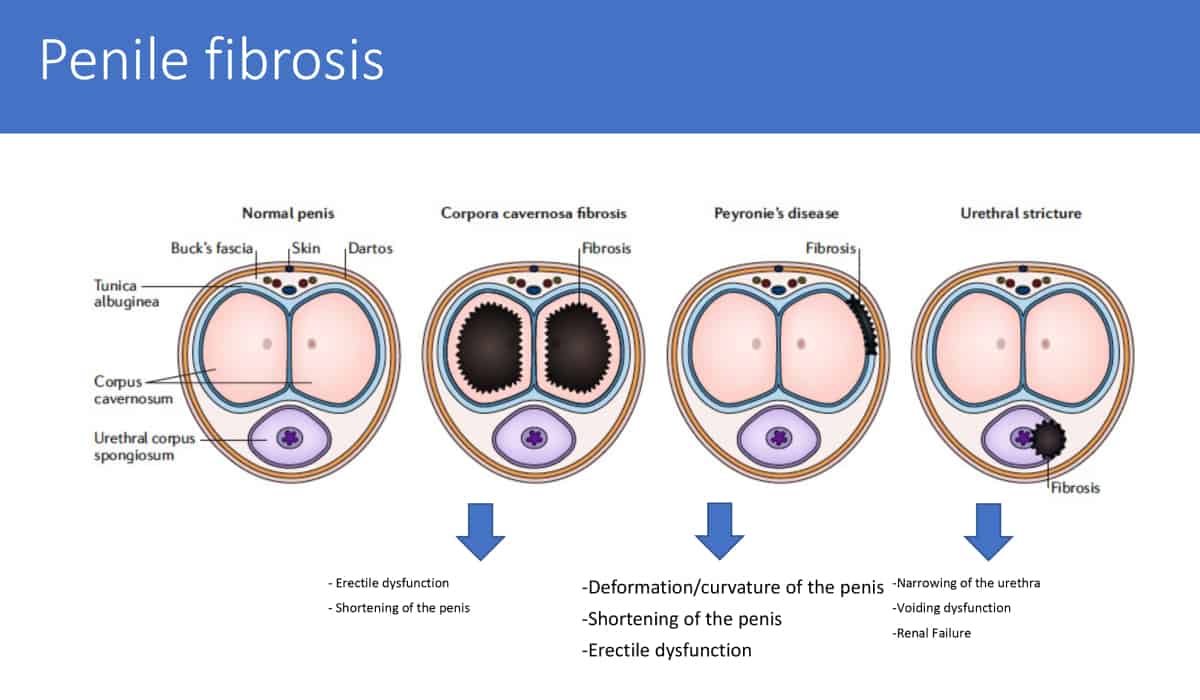 WHY THE P SHOT DOES NOT WORK!
The P-Shot — named after Priapus, the Greek god of fertility — has been heralded as a new regenerative therapy for erectile dysfunction involving injection of Platelet-rich plasma (PRP) into the penis.

PRP, once activated, releases various different molecules and growth factors into the tissues of the penis that, in theory, are useful for the formation of blood vessels and the reduction of fibrosis, which should contribute to treatment of erectile dysfunction.

However, despite the popularity of P-Shot, the scientific evidence of its efficacy is poor and most of the published trials did not show any effectiveness.

The lack of efficacy of PRP is partly because this treatment is often not provided by experts in the field, but is instead administered by plastic surgeons, nurses, physiotherapists, or aesthetic doctors who know little about erectile dysfunction and the physiology of the penis. Andrologists and urologists are the experts in this field, not aesthetic medicine doctors or plastic surgeons. Only urologists and andrologists have had adequate training in this area to make a correct diagnosis.

More importantly, as has been widely demonstrated for stem cell therapies, PRP will only only have an effect if injected into an inflamed system- That is, the penis needs to be prepared before the injection so that it is in optimal condition to benefit from the PRP.

The P-Shocks® protocol is designed with this in mind, to ensure that the penis is adequately prepared to receive the PRP.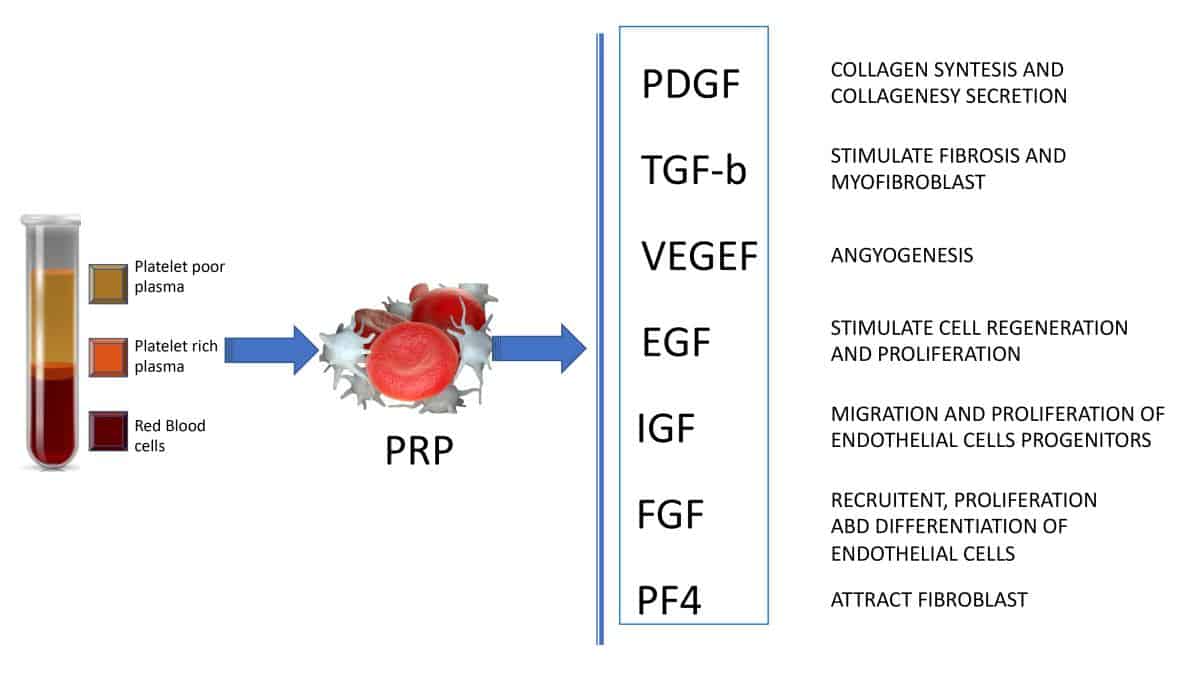 WHAT is the difference between
P-Shot and P-Shocks®?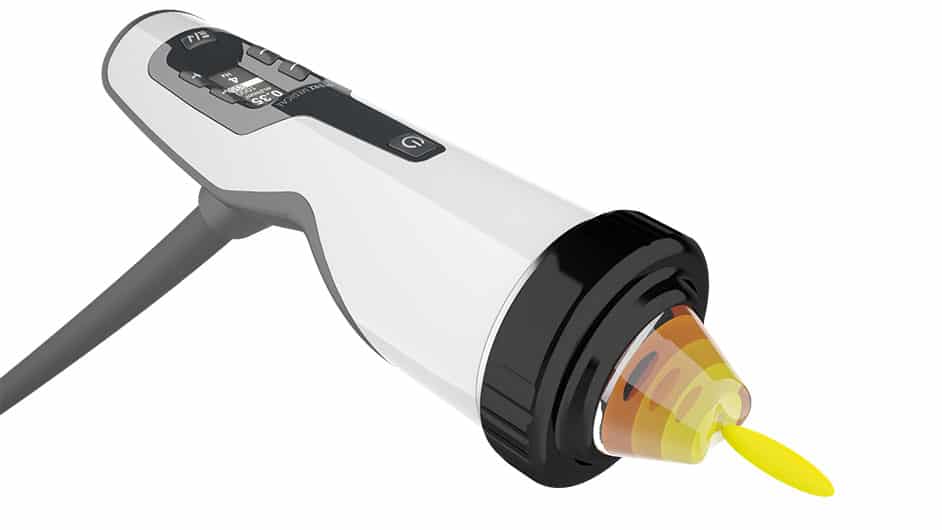 The P-shot protocol consists only of a single injection of PRP, without consideration of the causes of the erectile dysfunction, the patient's comorbidities, or the level of existing erectile function. Notably, many of those who administer the P-shot are not sexual health experts and do not know anything about regenerative medicine and do not appreciate the biological conditions necessary for P-shot to effect.

Erection is a complex mechanism and all aspects of this mechanism must be fully functional. It is extremely unlikely that PRP alone can improve the quality of the penile tissues. By contrast, P-Shocks® is not based exclusively on PRP injection, but includes the P-shot alongside other procedures, supplements, and drugs, for a combined effect. The P-Shocks® holistic protocol offers treatment with these different methods and medications administered in the correct time frame, optimising the conditions in the penis to receive and respond to PRP.

P-Shocks® is a bespoke treatment protocol for erectile function or Peyronie's disease, in which the patient receives a combination of shockwave therapy, specific, supplements, vacuum pump therapy and PRP.
How the P-shocks® protocol works to prepare the penis for the P-shot.
THE P-SHOCKS® PROTOCOL ACTS ON THE TISSUES OF THE PENIS, REDUCING FIBROSIS IN 5 DIFFERENT WAYS:
Increased NO production, owing to treatment with a combination of natural supplements based on Arginine and L-citrulline
Increased NO action via daily use of PDE5i medications such as Viagra, which can prolong the antifibrotic effect of NO.
Long-term distension of the penis, reduced fibrosis, reduced penile curvature, increased elasticity of the penis and penile lengthening, owing to the daily use of a penile vacuum pump. Vacuum erection assistance devices are noninvasive mechanical pumps induce an artificial erection by removing the air from a plastic tube.
Relaxation of the penile epithelium and neoangiogenesis owing to the use of shockwave therapy. Shock wave therapy uses low-intensity electroacoustic waves driven by compressed air that provoke an inflammatory response and acts to reduce circulatory deficit and fibrosis or loss of elasticity of the penis as well as readying the penis to receive PRP. Using the Duolith Storz device, the best shockwave focus generator on the market, shock waves are transmitted to the penis in sessions of only 30 minutes.
Improved healing and reduced fibrosis in the penis, caused by administration of PRP in a penis with an adequate level of inflammation
HOW THE P-SHOCKS® PROTOCOL WORKS
During the first consultation, Dr Castiglione will perform a includes a penile Doppler ultrasound scan, blood test, and physical examination. Depending on the origin of the erectile dysfunction, the patient might also meet with another specialist, such as a cardiologist or endocrinologist.
Based on the level of erectile dysfunction and comorbidities, the intensity of the protocols will be modified. Overall, the protocol can last from 6–12 weeks and the patient must come to the clinic at least once a week.
The P-shocks® protocol consists of:

Shockwave treatment (6–12 sessions)
Regular PDE5i drugs
Regular supplements
Dietary changes
Physical exercise – specific training developed by Dr Fabio Castiglione in collaboration with physiotherapists and personal trainers
Regular use of a penile vacuum pump
One or two PRP injections
BENEFITS OF THE P-SHOCKS® PROTOCOL
Depending on your erectile dysfunction and comorbidities, the P shocks can have the following benefits:
Improved natural erections
Improved response to Viagra or similar drugs
Recovery of nocturnal erections
Response to penile injection with PRP
Reduced penile fibrosis and/or penile curvature
Who is Dr Fabio Castiglione?
As well as being a medical doctor and urological surgeon, Dr Fabio Castiglione is a scientist working in stem cell treatment for Peyronie's disease and erectile dysfunction. Dr Castiglione is a Consultant Andrologist practising in the NHS and in private clinics in London. His specialities include andrology, regenerative medicine (such as PRP (P shot)) and shockwave for erectile dysfunction, men's sexual dysfunction, non-surgical treatment for Peyronie's disease, and chronic prostatitis. Dr Castiglione earned his PhD investigating the role of stem cells as a treatment for erectile dysfunction and Peyronie's disease in Belgium and completed his training in urology and andrology in Milan in 2013. He has since become a fellow of the European Committee of Sexual Medicine and the European Board of Urology.

Dr Castiglione moved to the UK in 2016 and completed speciality fellowship training in andrology, before taking up a consultant position at University College London Hospital (UCLH). Dr Castiglione has published >80 published scientific papers during his training and time as a consultant. He is an Associate Professor at University College London and full Professor in Italy. In 2022, he was awarded the European Society of Sexual Medicine Research Excellence Award for his research on erectile dysfunction and stem cells and was also appointed as a Prostate Cancer UK Champion. His research aims to develop new clinical pathways and deliver improvements in erectile dysfunction therapy, in particular for men who have undergone prostate cancer therapy.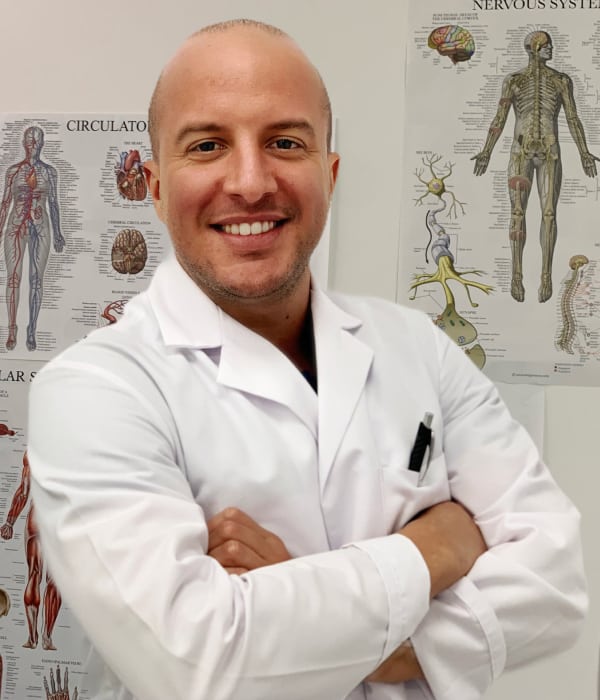 WHY I SHOULD CHOOSE DR FABIO CASTIGLIONE'S PROTOCOL P-SHOCKS®
Dr Fabio Castiglione is a world expert on regenerative medicine for ED. As an andrologist, his clinical practice is fully dedicated to this field, unlike many other providers of these therapies, who are often aesthetic doctors or plastic surgeons.

Dr Castiglione provides the treatment himself and does not delegate any part of the P-Shocks® protocol to other practitioners.